The One Business Center, Puxi
The Place is in the high-end Hongqiao area which revolves around Zunyi Road. Its superior location is only 5 minutes' walking distance to "Loushanguan Road" Metro Station of Line 2, 10 minutes' walking distance to Ya'an West Road Metro Station of Line 3&4 and 15 minutes' walking distance to Yili Road Metro Station of Line 10. Besides, The Place is close to Gubei Community which is the first international community in Shanghai. Besides, there're several 5-star hotels around The Place such as Hilton Honqiao and Renaissance Shanghai Yangtze Hotel. Combined with around 110,000 sqm of shopping mall, 110,000 sqm of first-class office space and 100,000 sqm of real estate, The Place has perfectly created a one-stop urban-life center including fashion mall, casual business and daily recreation.

The One Business Center is in the 7th Floor of Building C of The Place, which also has Building A and B. There are 55 suites of all sizes and 4 offices with Manager's offices, holding more than 200 workstations on this floor of around 2,300 sqm. The One Business Center devotes itself to create a business environment of comfort and efficient equipped with stylish and modern decoration, large public area and professional business service.
Nowadays the growing operational and administrative cost massively, it's important for the companies to maintain professional and lower risk and cost with high-efficiency. This type of office space solution is exactly what we can do for you. Whatever the size your enterprise is, our solution would benefit you substantially.
Operating efficiently with fluency, profession and convenience; service upon your requirements ; fulfill the needs of case-core; one-on-one connection between vendors and clients; decreasing the cost extensively; optimizing the operation and administration expense; secretary service as needed with specialty and efficiency; the conventional office area of same level provide possibility to clients to expand the scale swiftly without transferring the address, telephone and fax number.
Center Map
The One Business Center • The Place Puxi
Tel: (+86 21)2218 3000
Email: address: info@theonecenter.cn
Website: http://www.theonecenter.cn
Address: 7/F, Tower C, The Place, No.150 Zunyi Road, Changning District, Shanghai 200051
Service & Space
Booking Online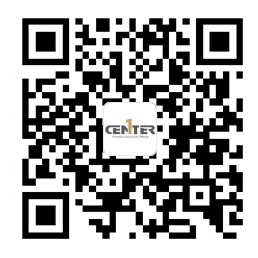 Wechat scan booking